inner~outer NATURE
Marie Van Elder
March 28th – March 28th
Reception Saturday, March 30th 6-9 pm
The Great Highway Gallery is excited to present inner~outer NATURE, site specific installation, and paintings by Marie Van Elder.
Artist StatementEncountering stumps in the woods is like running into an old forgotten friend..or a new one! She has always been there, with only the "essential", the base left, resiliently, insignificantly waiting with her roots in the ground, still nurturing new life and regrowth ( fairy ring). To me their form is evocative of the human body and individual experience, showing her past trauma and struggles and long life experience. Her vessel shape with hollow inside has been collecting memories and "inner life" and gives her a sense of ancient wisdom. It is a very spiritual experience…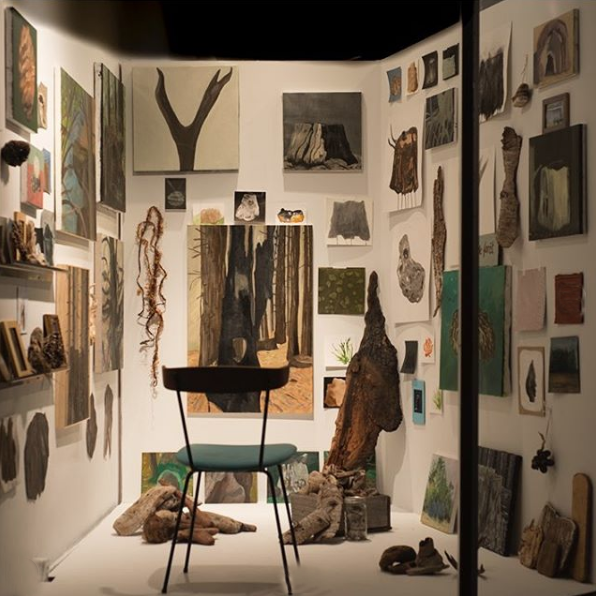 About The Artist
Van Elder was born in Brussels, Belgium. She graduated from Universite Catholique de Louvain, Belgium and received her MFA in Painting in 2003 from California College of the Arts, San Francisco. Van Elder's work has been exhibited in California (San Jose ICA, SF MOMA Artists Gallery, Oakland Art Gallery, Berkeley Art Center, Marin MOCA, Headlands CFA, etc…), New York, Utah, and Tokyo. She was recently included in the national exhibition RTBF/Canvas, La Collection at the Palais des Beaux Arts in Brussels and featured in New American Paintings and Studio Visit magazine. She currently lives and works between Northern California and Brussels.