Mooka – Yasmina Dedijer-Small
Mooka,
New Work by Artist Yasmina Dedijer-Small
SAN FRANCISCO, April 5, 2015 – The Great Highway Gallery is pleased to announce its first summer exhibition Mooka, featuring work by artist Yasmina Dedijer-Small. On view from May 16 – June 26, the exhibition will include gauche and ink paintings. The opening reception will be held on May 16 from 5:00 to 8:00 p.m.
Wake, feed, eat, embrace, change, dress, feed, sleep, wake, eat, feed, bathe, nurture, embrace, feed, sleep and repeat.  Yasmina's new body of work, Mooka, is an exploration of these daily patterns of devotion, associated with motherhood, and the relationship art has with introspection.  Both influences inform her art making process which involves hours of repetitive detail using gouache and ink on wood.  Her inspiration is also found through the observation of the unfolding and sinuous patterns in nature.  She believes that within these patterns lies a universal language holding transcendent qualities.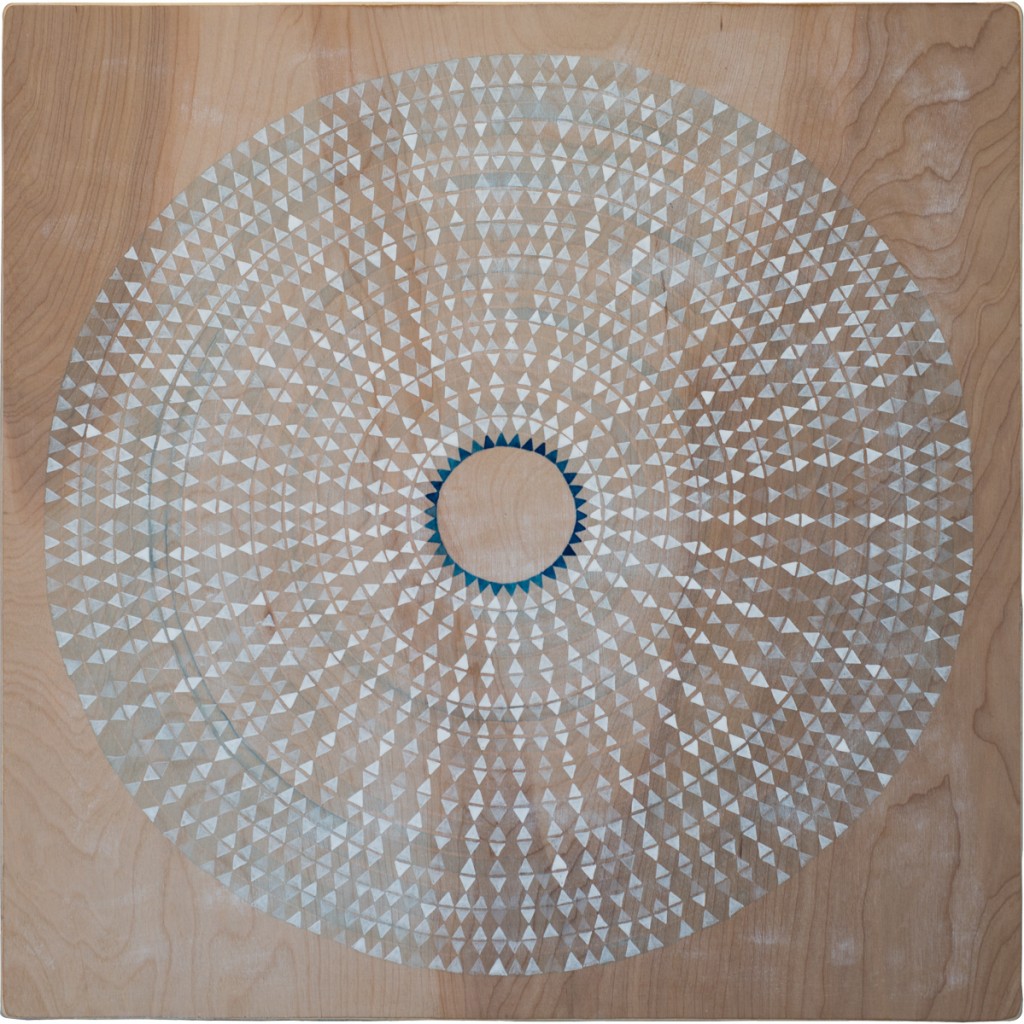 About the Artist
Yasmina Dedijer-Small currently lives and works in Portland, Oregon. She received a Bachelor of Fine Art from San Jose University and has shown in group exhibitions at Wieden & Kennedy Gallery (Portland, OR), H Space (Costa Mesa, CA) , The Grasshut (Portland, OR), The Santa Cruz Museum of Art and History (SC, CA), and at La Kitchen (Paris, France). Her work has been published several times in Japan's Blue magazine, The Surfer's Journal, Salted, and Foam Symmetry. This will be her second solo exhibition and her first at The Great Highway Gallery.
About the Gallery
The Great Highway is a fine-art gallery and working studio located in San Francisco's Outer Sunset district. The gallery was founded by John Lindsey, a resident of the city with San Francisco Art Institute roots and a deep appreciation for images and ideas that explore the intersection of land and water in contemporary work. The Great Highway Gallery's mission is to seek, analyze, support, and promote the work of a diverse group of artists who seek sincere beauty, challenge conventional thinking, amuse us, and push the boundaries of today's creative media. The studio collaborates with these artists in developing, printing, and presenting their work in a way that encourages the ongoing conversations in San Francisco's many microcommunities. To learn more about the gallery, visit www.thegreathighway.com.
For Further information and Press Enquiries contact the gallery at info@thegreathighway.com or call +1 (415) 680-3891.
Contact: John Lindsey
info@thegreathighway.com
Get in the conversation with The Great Highway on Instagram @thegreathighway, Facebook @thegreathighwaygallery