Non-Linear Time: THE PASSION OF IMPERMANENCE"
David Kimball Anderson
September 7 – October 18, 2020
By appointment
Artist Links
website http://davidkimballanderson.com
instagram @dkagooddog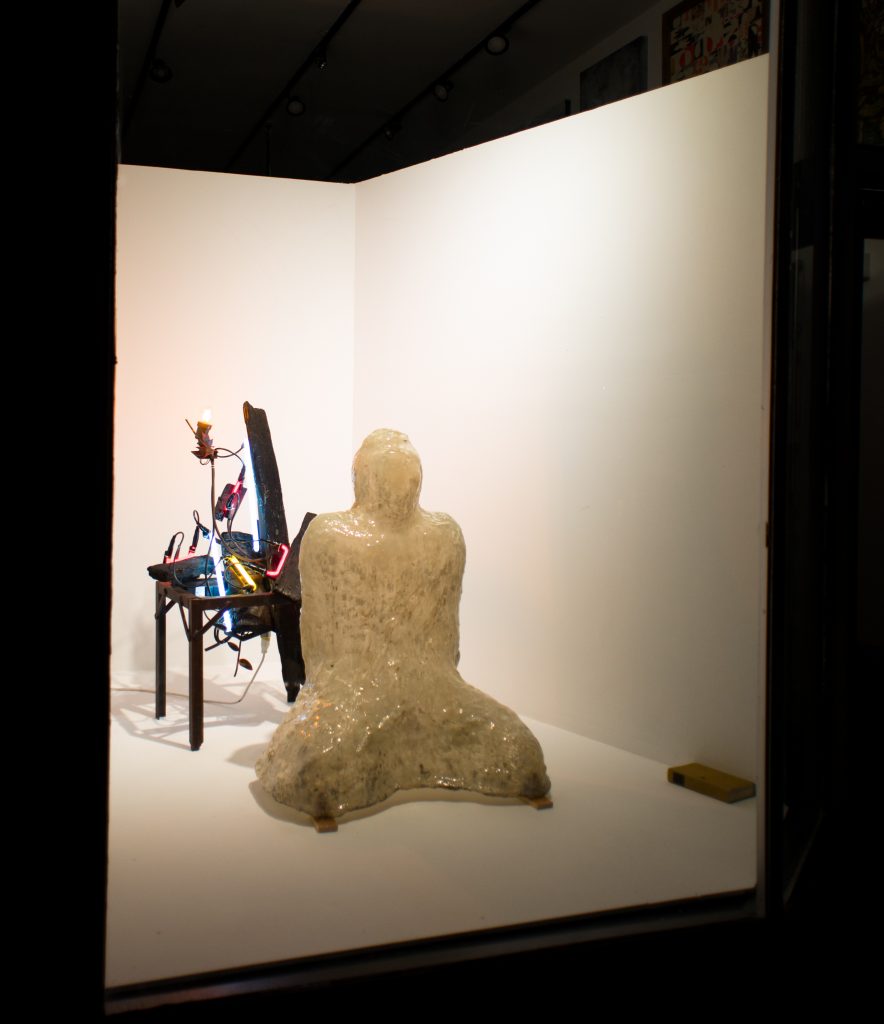 The Great Highway is excited to present a new window installation
and works on paper by David Kimball Anderson.
Artist Statement
I register non-linear time in the same category as impermanence. To
fully experience both requires a practice of surrender.
Several months ago, as I began thinking about my opportunity to do
a window with The Great Highway, I decided to install two older
pieces: Fire and Vapor, both from 2013. These works arose during
time I spent in high-altitude Colorado with a mindfulness teacher
friend and remain timely for me today. Since then, world and personal
events have made it ever more necessary that I work to achieve
serenity via acceptance of impermanence.
Vapor refers to the dissolution of ego and the translucent sensation one might enjoy when, if only for a moment, one is relieved
of attachment to identity and ambition. Fire refers to the process of burning past karma or essentially taking a personal
inventory and when wrong, promptly admitting it. Together, these pieces represent my desire to relinquish control, or my
imagined sense of control. When I truly let go and fall deeply into the embrace of the Divine, I experience non-linear time.
In addition to Vapor and Fire, works on paper will be installed in the gallery space. These works represent bodily and
transcendental points of sensation as well as complementary notes on Vapor and Fire.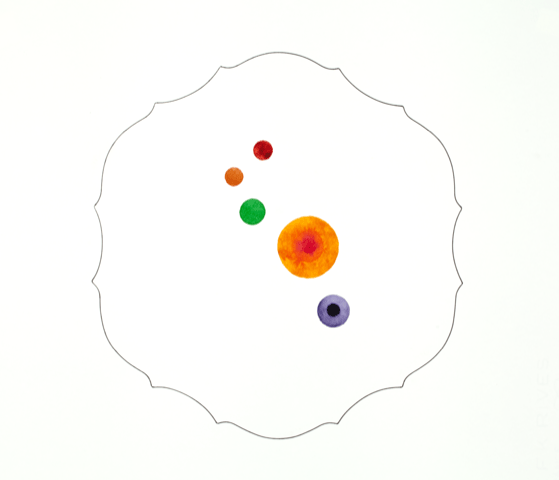 About the Artist
Throughout his fifty-year career, Anderson has referenced both the micro and the macro of physical life. From the complexity
of deep space to the molecular structure of matter, Anderson's work represents all physical life as equally rich in appearance
and contributive to the whole interrelated system we see and touch.
Anderson's life-long pursuit of merging his spiritual practice with his nature-based artwork, manifests as images of devotional
objects as well as the transcendental reality of the Divine.
Anderson was the 1973 sole recipient of the SECA Award, San Francisco Museum of Modern Art. Anderson was included in
the 1975 Whitney Biennial, Whitney Museum of American Art, NYC. Anderson has been the recipient of three National
Endowment for the Arts Individual Fellowships among other grants and accolades. Anderson lives in Santa Cruz, California.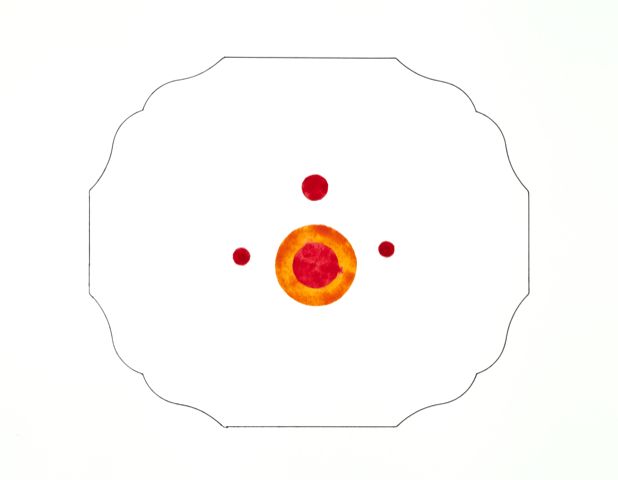 The Great Highway
3649 Lawton St
San Francisco, CA 94122
thegreathighway.com
@thegreathighway
Contact
John Lindsey
info@thegreathighway.com
+1(415) 680-3891