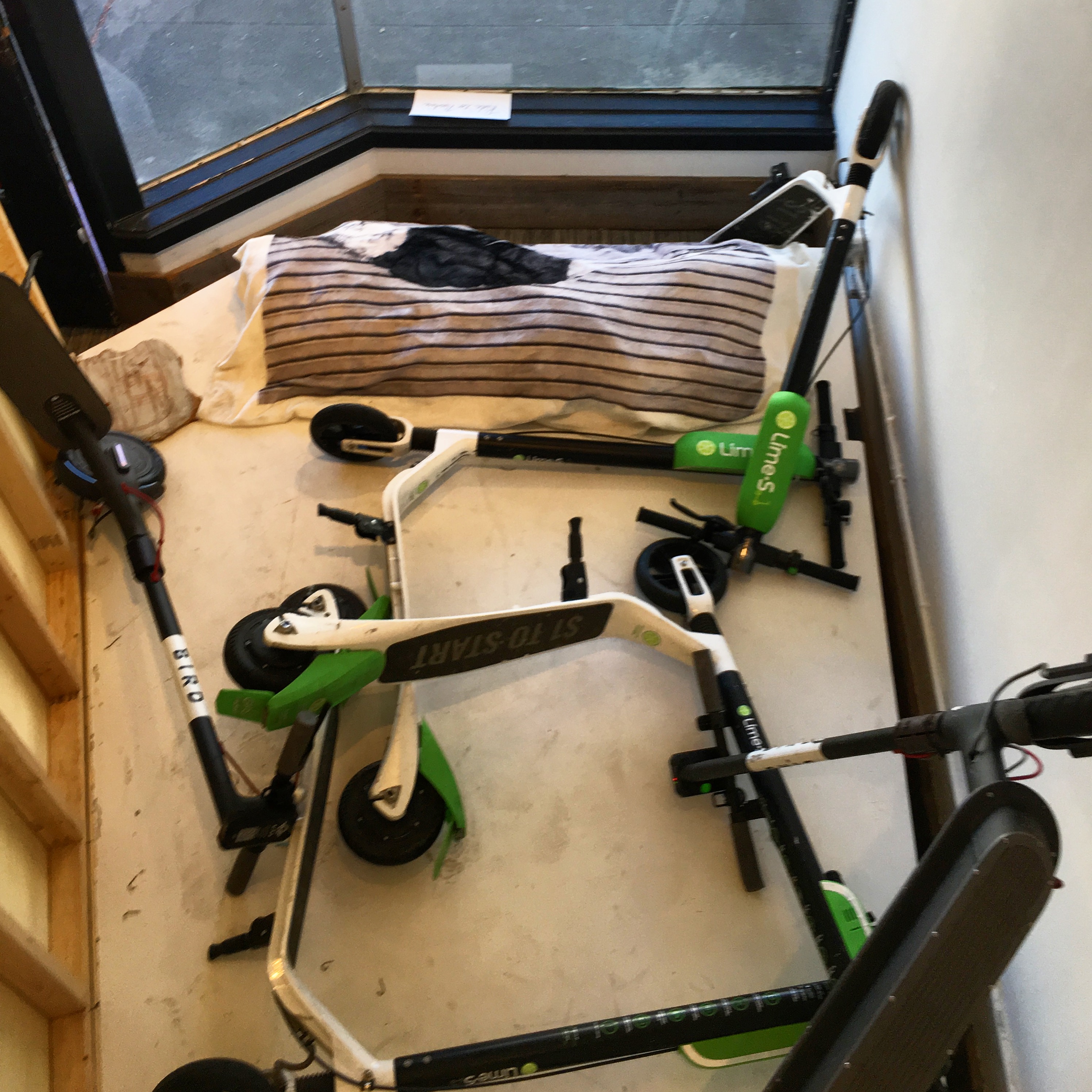 John Lindsey & Rex Mandel
Read about this installation on the Sand Francisco Chronicle's website.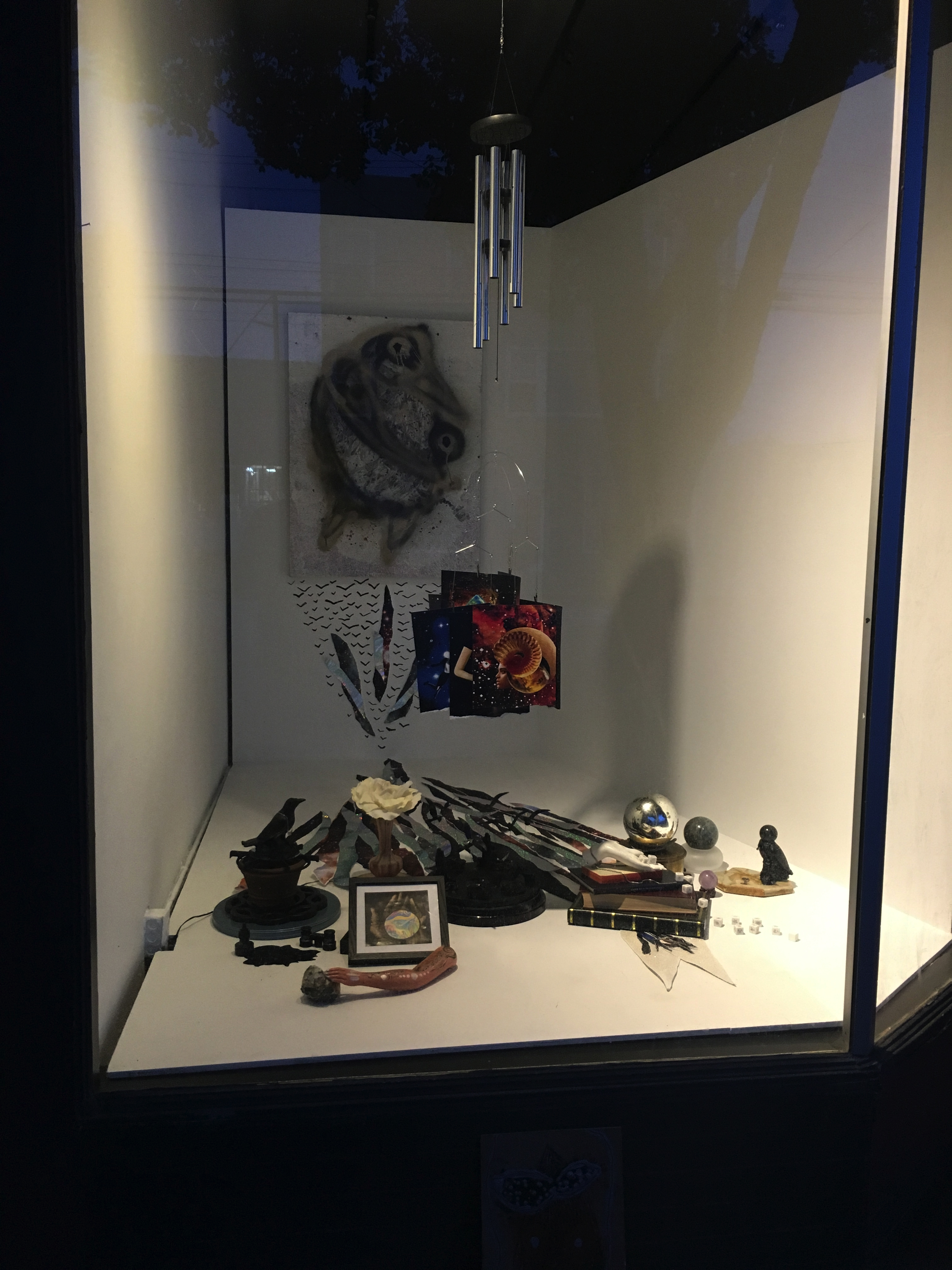 Crow Universe
March 10th – March 30th
Crow appears across cultural and folkloric traditions as trickster, as scavenger, as guide to the other side. Crow remembers faces, creates networks of connection, and plays social games. In every part of the planet, there is one crow for every five humans. Throughout our co-evolution together, crow has secured a spot in the collective human consciousness; the poet Mary Oliver has referred to crow as "the deep muscle of the world."
Crow Universe is a love letter to the mystery of crows, an ode to the feathered shapeshifters, illusionists of the void, and keepers of cosmic time. The work is an arrangement of personal archives, possessions, and artworks in clusters of physical information that summon psychic spaces. The interwingled elements of the work conjure a journey of collective storytelling—a balancing of the past, present, and future in the now. They are a rhapsody of fragmented parts coalescing into a unified whole.
The installation's orbits, circles, spheres, and windows offer opportunities to dwell beyond the domains of space and time and peer into inner dimensions. Enjoy your visit to Crow Universe! Please feel free to bring any insights you gather from your journey back to life on Earth, as well as any revelations about our astral destiny, our terrestrial task, our fantastic dream.
About the Artist
Cedar Q Waxwing creates mixed media work with used and discarded materials to illustrate dreams. Waxwing deconstructs images through an intuitive process of cutting, tearing, stitching, and folding, and combines abstracted fragments together to create a kaleidoscopic sense of mystery, wonder, and exploration. Waxwing redirects attention to the natural, the serene, the celestial, defying direction in ethereal timeless non-spaces, generating a universal language as a surreal lens into the human and more-than-human experience. These otherworldly realms serve as physical records of visual mythography, magic, and meditation.
Artist Links
http://cedarqwaxwing.com
instagram @cedarqwaxwing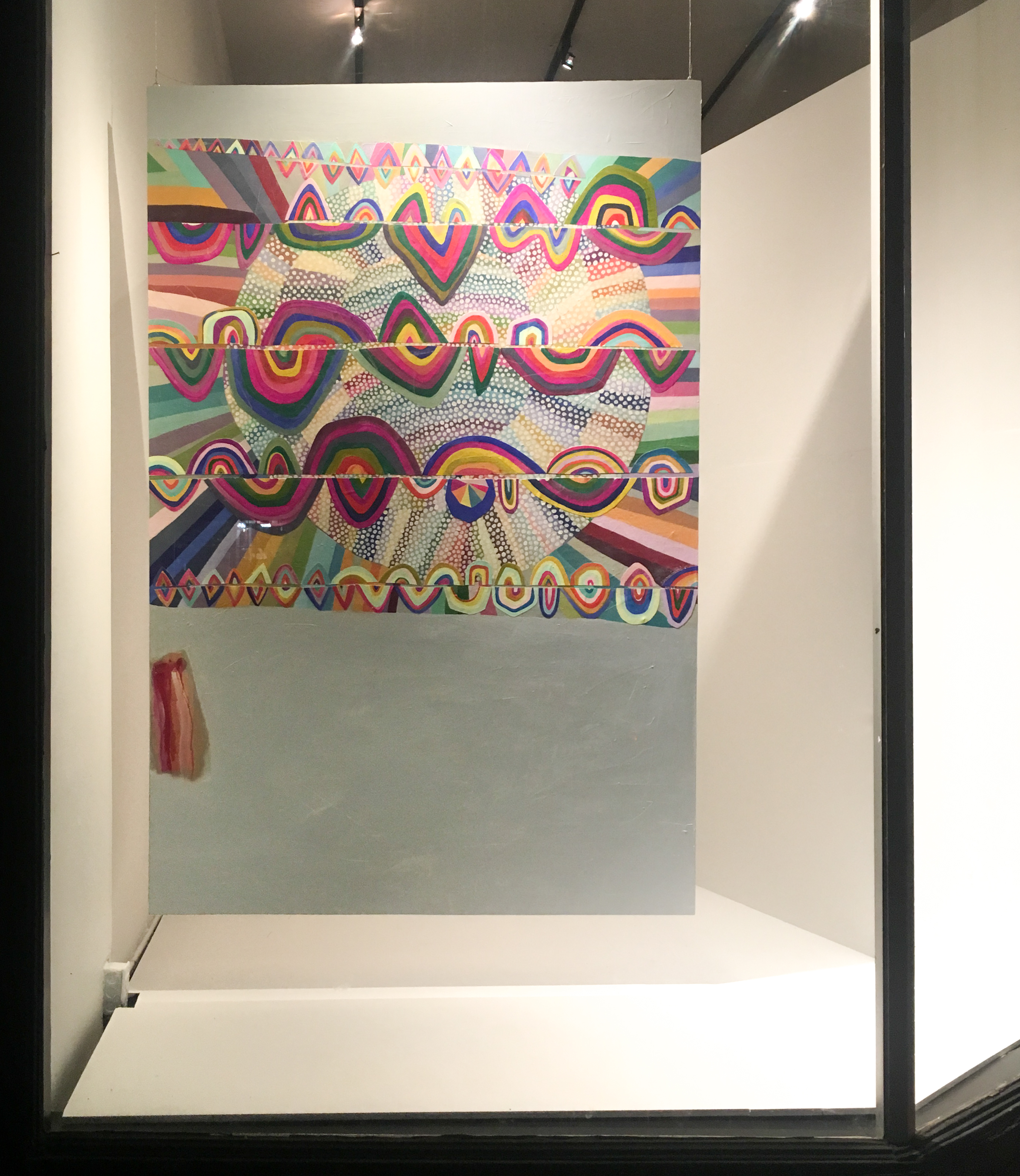 Yasmina Dedijer-Small
Feburary 5th – March 3, 2018
To encounter the newest painting by Yasmina Dedijer-Small is to be transported to the fragrances and sounds of the streets of Jodhpur. The movement of the population, the jostling, the maneuvering, at warp speed. The cacophony of colors, the swirls, the dark eyes, and that transcendent gossamer light, represented by the lightest overlay of points of white. This is an global painting. This is a global artist.
Yasmina's art is not superficial. It is not high decoration. Her work embodies codes and descriptions of the primal and eternal weaves of life, from macro to micro, from nature to cultures. The weave unfolds and folds in sinuous patterns of nature and people. Whether illustrating cellular structures or the seemingly random but clearly mathematical arrangements of matter in deep space or the ancient beginnings of a contemporary indigenous tribal folk dance, she is articulate and lush.
About the
Artist
Yasmina Dedijer-Small, with immediate family roots in Yugoslavia, was born in Venice, California in 1975. Her travels are global. She currently lives and works in San Diego, CA. She received a Bachelor of Fine Art from San Jose University. Recent exhibitions include Leeward Surf and Sea (Portland, OR), The Great Highway Gallery (San Francisco)  Newport Visual Art Center (Newport, OR) Wieden & Kennedy Gallery (Portland, OR), H Space (Costa Mesa, CA) , The Grasshut (Portland, OR), The Santa Cruz Museum of Art and History (Santa Cruz, CA), and at La Kitchen (Paris, France). Her work has been published several times in Japan's "Blue" magazine, The Surfer's Journal, Salted, and Foam Symmetry.